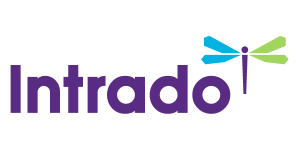 Utilidata's Distributed AI to be Deployed with Portland General Electric
Smart grid chips installed at the grid edge will support the Oregon utility's decarbonization goals
/EIN News/ -- Portland, Oregon, March 23, 2023 (GLOBE NEWSWIRE) --  Utilidata, an industry leading grid-edge technology company, announced today that Portland General Electric (PGE) will pilot Utilidata's smart grid chip, a first-of-its-kind distributed artificial intelligence (AI) platform, in Oregon.

Utilidata's smart grid chip, powered by the NVIDIA Jetson platform, is a new distributed AI platform installed alongside electric meters that integrates distributed energy resources (DERs) including solar, battery storage, and electric vehicles (EVs) and enhances resiliency of the electric grid. Leveraging NVIDIA accelerated computing and AI technology, the smart grid chip collects and analyzes large amounts of granular data at the edge of the grid in real-time. With this open, software-defined platform electric utilities expect to be able to seamlessly add more clean energy, reduce power outages, enable quicker storm recovery, and ultimately lower the cost of grid operations. The smart grid chip's open software design also allows PGE and their partners to develop custom applications and solutions.

Smart grid chips are anticipated to be installed within PGE's Smart Grid Test Bed, which incentivizes customers to use smart-home technologies. This first phase of the deployment will provide initial real-time visibility at the edge of the grid and support PGE's decarbonization transition. Ultimately, this positions PGE to scale the next generation of distributed intelligence across a modern grid.   

"In Oregon, we are experiencing the impacts of climate change first-hand and recognize the urgent need for innovation at the grid edge as we transition to a clean energy future," said Ananth Sundaram, Senior Manager of Integrated Grid at Portland General Electric. "Investing in new technologies for the grid is a key strategy for PGE to achieve its climate goals and provide customers with clean, affordable, and resilient energy."

PGE serves over 900,000 customers and has ambitious greenhouse gas (GHG) reduction targets, including an 80 percent reduction in baseline GHG emissions from power served to retail customers. To meet these targets, PGE aims to source 25 percent of its peak load, which is when energy demand and costs are highest, from clean energy resources at the edge of the grid such as residential rooftop solar and batteries. The smart grid chip will enable PGE to better leverage these DERs to meet its goals.

"Modernizing grid infrastructure in time to meet essential decarbonization goals requires transformational leadership," said Jess Melanson, Utilidata President and Chief Operating Officer. "Utilidata is proud to work with Portland General Electric, an innovative partner who understands the value of making investments to not only solve today's challenges, but to prepare for the dramatic changes the grid will face in the coming years. We are inspired by PGE's commitment to innovation and look forward to working together to transform grid operations and better serve PGE customers."
"No industry stands to gain as much from the forces of AI and machine learning as in energy," said Marc Spieler, Head of Global Energy Business Development at NVIDIA. "With AI, we now have the technology to deploy an intelligent energy grid that is more reliable, secure, and efficient - and in collaboration with Utilidata and PGE, NVIDIA is working to create an intelligent energy infrastructure for a sustainable future, expanding our work in Oregon." 
PGE's Smart Grid Test Bed is a community-driven approach to managing energy use and demand to accelerate the clean energy transition. The test bed spans three neighborhoods with over 20,000 participating customers who are incentivized to use smart-home technologies, such as thermostats, water heaters, EV chargers, and batteries, to gain better control over their energy use and carbon footprint while helping PGE operate the grid more efficiently.



About Utilidata
Utilidata is a technology company bringing distributed artificial intelligence (AI) to the edge of the electric grid to accelerate decarbonization and better serve utility customers. The company's smart grid chip, powered by NVIDIA, is the utility industry's first scalable distributed AI solution, and provides an open, future-proof platform for grid operations. For more information, visit utilidata.com or follow @Utilidata on Twitter.

Jessica Ridlen
                    Utilidata
                    jridlen@utilidata.com
                    

Powered by


EIN Presswire does not exercise editorial control over third-party content provided, uploaded, published, or distributed by users of EIN Presswire. We are a distributor, not a publisher, of 3rd party content. Such content may contain the views, opinions, statements, offers, and other material of the respective users, suppliers, participants, or authors.
Submit your press release